Photo: Screenshot from the COVID-19 Series Indonesia panel members during the webinar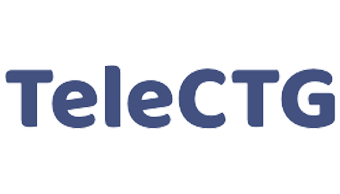 ---
With the significant contagion effect and severity of the coronavirus, the rapidly evolving COVID-19 pandemic is causing upheavals in healthcare systems globally and has significantly impacted lives, communities, industries and businesses. To alleviate the burden in public and private health sectors, the demand for digital health technology solutions shot to an all-time high. With COVID-19's myriad impacts, the shaping of businesses and economies globally will be indubitable in times to come. In this unprecedented crisis, top strategies and digital health solutions by innovative minds, fuelled by collaborations with the government and resilient organizations are of paramount importance.
On 22 April 2020, Galen Growth hosted a fireside chat with leaders spearheading innovation programs in Indonesia to help the fight against the silent killer. Hosted by Helene Champoux Belec, COO of Galen Growth, this chat highlights the COVID-19 survival strategies of various CEOs in the HealthTech ecosystem, their digital health initiatives and investor perspectives in the short and long run. The panel featured HealthTech leaders   Jonathan Sudharta, CEO & Founder from Halodoc ID; Nathanael Faibis, CEO & Founder from Alodokter; Abraham Auzan ,CEO & Founder from Sehati TeleCTG and Aldi Adrian Hartanto, VP of Investment at MDI Ventures.
What seemed to be the seasonal flu took a turn for the worse, escalating into a pandemic within a short period. It dawned on Jonathan, CEO from Halodoc ID the severity of the coronavirus when his platform saw the rapid surge in the buying of masks by 10 times, indicating widespread fear and anxiety among locals. In addition, Aldi Hartanto, VP of MDI Ventures saw the shutting down of China's economy, not just in Hubei, but the rest of China as well, clearly showing how contagious the virus is. Coupled with the lockdown of Wuhan, a city with 10 million people, it dawned on the panellists that it wasn't just the seasonal flu.
Contrary to the negative impact on various economies, there is increased adoption of digital health technologies, allowing HealthTech ventures to have a positive outlook amidst this crisis. For Abraham, CEO from Sehati TeleCTG, his application targets midwives and expectant mothers in the remote areas, creating better access to maternal healthcare. With his initial focus on rural areas, he realised that expectant mothers in cities fear going to the doctor gain due to the high transmission rate of the virus. With increased collaboration with independent midwives and solutions such as measuring the risk factor of pregnancies for mothers to prioritise mothers at high risk, this ensures the quality of healthcare during the crisis. Jonathan, CEO from Halodoc ID, on the other hand, saw the need to use chatbots, allowing users to understand COVID-19 better. Given that Indonesia's hospital bed to population ratio is unsatisfactory (1:1000), the lack of resources led to an innovative drive-through initiative, a collaboration with Mitra Kerlurga Hospital, to ramp up testing services by which results will be submitted to HaloDoc. The data led to the unveiling of a coronavirus 'heat map', essential to track the outbreak.
As concerns among locals spiked, Nathanael, CEO from Alodokter, saw the growth of telemedicine which can truly shape the daily practices of doctors in future. He highlighted that digital health was once deemed as a niche activity. With the crisis, the now centralised activity will unlock the key to future medical practices. Once the number of cases plateaus, won't there be a regression in telemedicine? Nathaneal emphasizes that telemedicine greatly compliments and is not here to replace offline consultations. With digital health on the rise, a new normal could be one where subsequent follow-ups for minor issues via teleconsultation, after the first physical check-up.
The role of digital health is inevitably prominent to support the Indonesian economy as Abraham, CEO from Sehati TeleCTG believes that the success of the future generation stems from a strong foundation and support at early ages. With the implementation of digital health even before birth, Sehati TeleCTG aims to reduce the high infant mortality rate, which would, in turn, translate to better global competition in future generations, given higher productivity levels that stem from strategic healthcare for citizens. In these uncertain times, Aldi Hartanto, VP of MDI Ventures is of the opinion that the role of digital health is crucial to assure the distributions of healthcare are democratize so that everyone will have the right amount of security and assurance to roll the economy again after the pandemic. With a huge revamp in Indonesia's healthcare system by the government, to empower multiple innovation programs in healthcare, allowing us to thrive in future. He is also in favour of the government revamping the healthcare system, paving the way for multiple innovation programs in future.
From the perspective of a long-term value investor, he not only focuses on the relevancy of companies' business models in the short-run but also, in the long run, post-pandemic. For HealthTech startups wanting to raise funds amidst this pandemic, it is essential that companies use the time to strengthen their foundation and that the balance in short, mid and long term strategies will be highly beneficial in their future stability. There will be a new equilibrium post-pandemic and with the right strategies, the right startups will be able to grow no matter the circumstances.
Telehealth certainly has a very promising future ahead. Abraham, CEO from Sehati TeleCTG commented, "Everyone wants easy access for healthcare. Not only just mothers but the elderly as well. Telemedicine is one of the solutions. Back then, we had a discussion with a medical device company in Japan and they wanted to move their ideas from medical devices to home care products. Healthcare facilities will be moved into homes. Telemedicine will be the future of healthcare."
Nathanael, CEO from Alodokter, commented, "For most of Indonesia, there are no doctors at all especially in remote areas or small cities. You may have some GPs but not specialists. Basically, something that we are quite confident in the long term is that telemedicine will be the primary way to get treated in many places around the country where there is a complete lack of doctors. As soon as the rural areas are connected online, telemedicine is the way to get treated for many areas."
By empowering innovative partnerships between corporates and startups in a time when society is thrown in uncharted waters, meaningful change in the HealthTech ecosystem is inevitable. Collaboration can no longer be viewed as an optional extra but instead, highly indispensable. During this COVID-19 situation, the increasing number of partnership opportunities allows one to filter true partners in the market based on their want to collaborate for impact or business. With a greater sense of urgency to win the war against the virus, there are better chances to strike a deal with partners. This particular year is a major red flag that we are unprepared for a pandemic of this magnitude. With the HealthTech ecosystem being of increasing relevance and importance, maintaining and building enduring, performance-oriented relationships will surely pave way for a digitalized new normal.
Find out how these HealthTech startups and investors are coping in these uncertain times and get actionable key takeaways, by joining Galen Growth in the Together Apart Series: Building an Effective HealthTech COVID-19 Survival Strategy. With key leaders creatively destructing the HealthTech ecosystem from Singapore, India, Pakistan and many more, coupled with global investor insights, join Galen Growth's weekly series that will run up to June. To find out more about the thriving HealthTech ecosystem, please head to galengrowth.com