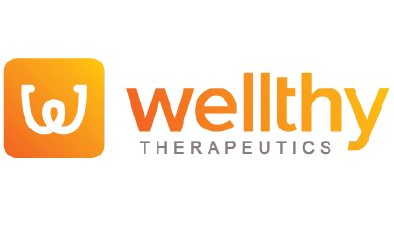 ---
Abhishek Shah was inspired by his entrepreneurial parents to enter the world of entrepreneurship and influenced by his parents' own healthcare issues specifically to form Wellthy Therapeutics.
The company began with a question, could you add technology to existing standards of care to drive better outcomes? And it applied extensive research before the company developed its first digital care products.
Underpinning Abhishek's thinking was the principle that if you can create better health outcomes, then economic value follows.
Wellthy Therapeutics designs and deploys digital medicine and digital therapeutic candidates to improve real world outcomes in multiple conditions
The company is focused on solving a number of healthcare-related problems:
That episodic care is unable to provide continuous care and coaching to patients with chronic conditions.
Low levels of health literacy adversely affect the patients' ability to adopt healthier skills to manage their condition better.
Patients and payors find themselves grappling with the increasing cost of care brought about by the high risk of complications and hospitalizations.
The shortage of trained physicians, poor healthcare infrastructure and geographical constraints make care inaccessible.
The company applies a technology-powered disease management platform is specially designed to address these gaps in an outcome focused way.
The company's platform plays the role of an on-demand health companion, enabling patients to develop the skills they need to prevent, manage and even reverse their chronic conditions.
It acts as a digital companion for patients, a decision support system for all stakeholders in the healthcare ecosystem, including private and public health systems, physicians, insurers, pharmaceutical and medical device companies.
About Abhishek's Early Life
Many entrepreneurs often report that close family members don't understand their drive to create a business — instead are often advised to get a job. With Abhishek, it was quite different.
Having both parents being 1st generation entrepreneurs, Abhishek had a lot of pressure and said this gave him a "massive inferiority complex at home." Before he was 30 years old, even thought he was co-leading a venture capital fund, he says he still felt like the black sheep of the family. The drive to solve a problem, came from here.
The specific healthcare experience of his parents, coupled with his touchpoints with technology businesses as a VC, gave him the intial tools to identify a pain point. Both his parents were also cardiovascular patients and had diabetes, and Abhishek says that despite their entrepreneurial background — which was in healthcare — they were unable to do anything about their condition. Their healthcare journey, from one pill a day, to two to three, and so on gave him the idea that led to Wellthy Therapeutics — the problem the company was set-up to solve was literally 'close to home'.
An Inside Look Into Abhishek Shah's Personal Life
Abhishek says that the best advice he ever received was to "build a company around first principle problems because first principle problems don't go away." He's super proud of his team today; however, looking back, he says if he could start all over again, and he would have focused on getting the culture and team right sooner.
This emphasis on culture permeates his thinking. One of his recommended books is 'What You Do Is Who You Are.' by Ben Horowitz. The book focuses on the importance of culture and how to build it.
Linked to the idea of culture first, Abhishek also says that the advice he would give to an entrepreneur is different from the best advice he received. He believes that it can be a massive mistake to rush to build a company, before getting the product right. On this theme, his second recommended book is 'The Hard Thing About Hard Things' also by Ben Horowitz. The books discussed the importance and difficulty of decision making.
In keeping with the principle of getting the product right first, Wellthy Therapeutics raised money two and a half years after it was founded. Abhishek believes that it is vital to get the team, product and culture right before raising money. He says that investors have an IRR clock, and they have to return capital to shareholders. This, in turn, puts pressure on a company to grow disproportionately to generate returns on investment in a time frame that the company and its team and its product may not be ready for.
He contrasts HealthTech with Fintech, saying that it takes much longer to build a HealthTech company.
Journey of Wellthy Therapeutics
Wellthy Therapeutics began with a six-month study; Abhishek highlights the speed of this study from start to finish as a benefit of Emerging Asia over the US, where it can take three years and several orders of magnitude on cost, to arrange and complete a similar exercise.
The study was conducted via WhatsApp. Patients were recruited from physicians, and the study involved end to end digital intervention, entirely on WhatsApp.
From this study, it wasn't just that a gap in the market was revealed, but also a way to address the gap at scale.
Today, Wellthy Therapeutics is four years old and has 100 employees. It targets pharmaceutical companies, health and life insurers, medical device companies, and health systems, and in every case, the purpose is to drive better health outcomes by using digital technologies to augment traditional forms of healthcare.
Thoughts on COVID-19 Pandemic
Covid-19 and associated lockdowns have provided an opportunity to upgrade products and teams — "with less distractions."
The company applied the upgrades after feedback from users and all other stakeholders.
More broadly, Abhishek believes that Covid-19 has created something of a moment for HealthTech. Previous crises such as the 2008 subprime crisis and the dotcom crash came with specific responses from policymakers. This crisis is unique in the way it requires a response from healthcare and in particular, HealthTech.
He cites as an example the response from regulators — who have made changes in a matter of a few weeks that would typically take several years.
In addition to the speed with which change has occurred as a result of Covid, Abhishek also highlights the importance of remote working, how it is now possible to have remote deals made in healthcare. He says: "I would never have fathomed that you could close six or seven-figure dollar deals without a physical meeting in this industry."
Partnership During Unprecedented Times
For Wellthy Therapeutics, the sharing of ideas and finding a collective voice have been key advantages of the Galen Growth cohort.
The Cohort has enabled Abhishek to meet and collaborate with entrepreneurs he never had the chance to meet before. Just as important, however, has been how the Cohort has enabled the company to work with complementary firms. He says: "Because of the Cohort, you can move forward knowing you are not alone in this. The healthcare ecosystem cannot possibly solve all the problems by themselves. Most business will be done by working with multiple healthcare companies, not just one."
---
About the Galen Growth HealthTech Cohort
Wellthy Therapeutics is part of the Galen Growth HealthTech Cohort, the only acceleration programme built to scale digital health startups to be the next generation powering healthcare innovation in the New Normal in Asia. In 2020, Galen Growth is working with 25 HealthTech startups which will benefit from Galen Growth's long-established and unmatched curated community of investors, corporate leaders and innovation teams and other essential stakeholders through our proven multi-channel tools. For more information, visit Galen Growth's HealthTech Cohort webpage or read this article on the launch of the Galen Growth HealthTech Cohort.
Read our previous interview with Ian Chapman-Banks, CEO & Co-Founder of SQREEM Technologies here.
Looking for more Meet the CEO exclusive interviews? Click here.